01
Mar
I am so blessed and so thankful for my family.  At the end of September, just days before our 15th anniversary, we found out we were expecting our 8th child.  Many months before we had picked a name for a boy, if God was going to bless us with one.  That name means God is my strength.
 We waited about 4 days to tell the other children because with the last few we have come up with a special way to tell them.  Once we played charades and I acted out that I was pregnant.  Another time we made donuts in the shape of their first initial, with an extra one for the baby.  The donuts tasted pretty good, but professional donut-maker, I am not.
Well this time we decided that since the children have called themselves Alphabet Soup and like super heroes, I would draw little sketches of the Alphabet Soup-er Heroes. All the Heroes are things that make great soups.
So we have Arracacha.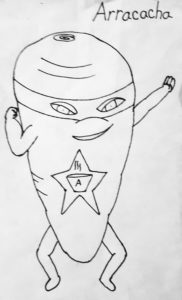 And beefy Beef.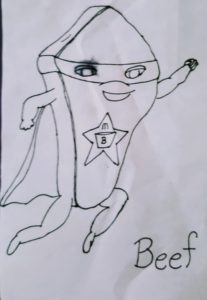 Carrot.
Daikon radish, purple of course.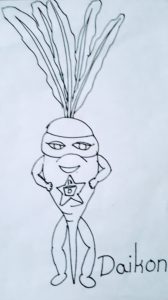 Then Eggplant.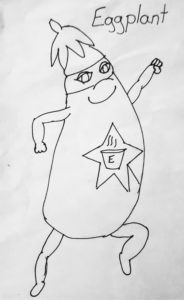 And Fennel.